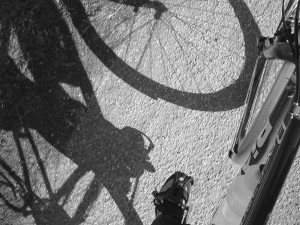 The City of Monroe is hoping that we can receive enough votes to be awarded one of the $10,000 Wellmark Foundation Community Kickstarter Grants submitted by City Administrator Mardesen for the extension of the recreation trail at the north city limits to Red Rock Park.  The extension of the trail would incorporate a trail head with our community to improve parking with the addition of bike racks, benches, and a water fountain.
As a community, we can make this happen with a simple electronic vote.  To vote, go to http://www.wellmarkfoundationcommunitykickstarter.com and click on the VOTE button.  Then enter Monroe, Iowa into the search box and that will bring you to the grant submission.  You will be able to see all of the information about the project, and most importantly be able to submit your vote for grant.  You can vote once per day until October 7th.  The more votes cast, the better our chances are of receiving the $10,000 Wellmark Foundation Community Kickstarter Grant.
If you would have any questions, please feel free to contact Matt Mardesen at the Monroe City Hall at (641) 259-3490.  Thank you in advance for your support of the Red Rock Trail Project.