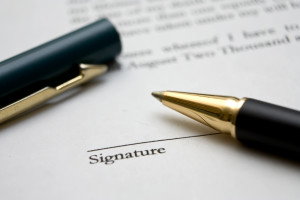 This is a request for proposals for acquisition and rehabilitation of a property located at 504 N. Main St. in Monroe, Iowa.  The City Council of Monroe is requesting proposals because it has obtained this property through court proceedings because the property was abandoned by the previous owner.  This ownership is reflected in Change of Title Certificate file 2014, page 2933.
The council was interested in seeing this property rehabilitated for residential purposes.  The council is requesting proposals for purchase of said property at a minimum price of $18,000.00 with a Development Agreement calling for rehabilitation and mold remediation within six (6) months.  The winning proposal would be required to agree to a minimum assessment of $100,000.00 after six (6) months from date of possession.  This assessment would be imposed regardless of whether the property had been rehabilitated by that time.
Buyer shall receive abstract showing marketable title and Warranty Deed at the time of closing.  Buyer is responsible for a final continuation of the abstract.  Usual Buyer and Seller expenses at the time of closing.
Those submitting proposals should describe their experience in rehabilitating properties with explanations, photographs and information regarding time frame for rehabilitation.  These items must be received in the City Administrator's office on or before noon on Friday, August 8, 2014.  These proposals would be passed on to the City Council for review at the August City Council Meeting.  One winning proposal will be set for further hearing by the public in September and a vote of the council on a Resolution approving sale of the property in September.
Please note that this property is subject to mold damage.  It is required that remediation take place by a professional mold remediator or remediation contractor.  Further, the property can be viewed by the public or by potential bidders on August 6th between the hours of 6:00 and 7:00 P.M.  You will need to bring your own flashlight or other lighting and will be asked to sign a waiver indicating your acknowledgment of the mold danger that exists and holding the city harmless for any claims that might arise from exposure.
Please include in your proposal estimate of development costs, including construction costs, proof of financial ability, including letter of credit showing construction can be financed, plan for mold remediation, including contractors' names, plan for reconstruction and repair of the premises, plan for the property itself, whether that be sale by contract or leasehold interest, examples of rehabilitation work previously completed, any site plan or façade change that is to be made.  Construction requirements require that the house meet all current city codes and ordinances and that repair and remediation be completed within (6) months of the closing.
Sale will close on or before October 1, 2014.  This property is sold in existing condition "as-is" with no warranties as to fitness for a particular purpose or other warranties other than warranties of title.