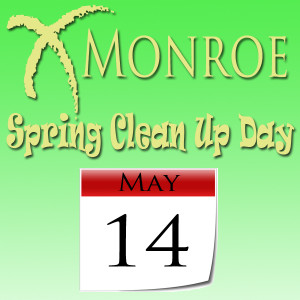 Just a friendly reminder that Spring Clean Up Day in Monroe is next Wednesday, May 14th.  Great opportunity to clean out the house, basement, and garage!  Items two people can lift should be set out on the curb by 6:00am on the 14th.
Remember:  No tires, windows with glass, construction materials, appliances, batteries, oil or paint.
Any further questions call 259-2319.