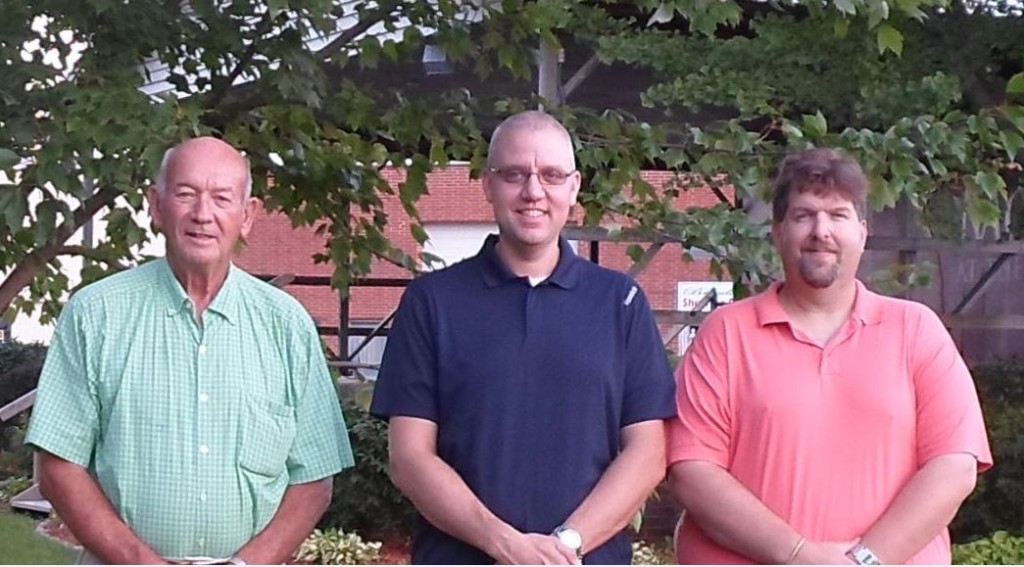 Chad Alleger, Mayor of Prairie City, Cliff Vos, Mayor of Reasnor, and Brian Briles, Mayor of Monroe have issued a challenge to the citizens and businesses of their respective communities.  During the month of September they are asking their communities to donate either 3,662 pounds of non-perishable food items, or the money to purchase the equivalent of at least that amount for the PCM Food Pantry.  The reason this amount was chosen is because it represents one pound for each of the total number of citizens living in their communities, based on the 2010 census.
The PCM Food Pantry serves the communities of Prairie City, Reasnor, Monroe, and the surrounding area.  It is staffed totally by volunteers.  It is located in the basement of the Monroe Presbyterian Church.  Presbyterian Pastor Ann Johnson is the director of the food pantry.
The PCM Food Pantry purchases annually between 15,000 and 20,000 pounds of food from the Food Bank of Iowa.  Most of their food can be purchased for fourteen cents a pound.  Many pounds of fresh fruit and vegetables from local gardens have been contributed to the food pantry this year as well.
The food pantry averages 150 distributions a month. Some families come weekly, while others come every 2 or 3 weeks or maybe only use it once or twice a year.  The food pantry provides a valuable service as 1 in 7 people living in Jasper County are food insecure and 1 in 5 children do not have enough to eat, according to the Food Pantry.
Non-perishable food items that the food pantry needs currently include:  Hamburger and Tuna Helper, kids' canned food (Spaghetti-Os, Ravioli, Beef-a-Roni, etc.), hearty soups, canned chicken, Spam, instant potatoes or other boxed potato dishes, jelly, pancake mix and pancake syrup.  If you would prefer to make a monetary contribution instead of food items, checks can be made out to PCM Food Pantry.
-Donation box locations in Prairie City will be at the Prairie City City Hall and Roberts Brothers.
-Donation box locations in Reasnor will be at Marilyn Walker's house at 320 3rd Street. To get there, take Broad Street to 3rd Street – her house is at the corner.  Her phone number is 641-793-2264
-Donation box locations in Monroe will be at Monroe City Hall, Leighton State Bank and Salon Essence
Every contribution of non-perishable food or money will be kept and used locally.  No contribution is too small.  This challenge represents a great opportunity for citizens and businesses in these communities to make a positive difference that can greatly benefit neighbors, friends and family members who could use a helping hand during their time of need.