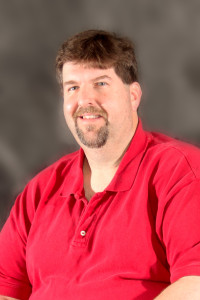 As I write my final "Memos from the Mayor" I look back over the past 20 years that I have had the privilege to serve in city government.  I am reminded of a great quote from Theodore Roosevelt:
The credit belongs to the man who is actually in the arena…
It is not the critic who counts; not the man who points out how the strong man stumbles, or where the doer of deeds could have done them better. The credit belongs to the man who is actually in the arena, whose face is marred by dust and sweat and blood; who strives valiantly; who errs, who comes short again and again, because there is no effort without error and shortcoming; but who does actually strive to do the deeds; who knows great enthusiasms, the great devotions; who spends himself in a worthy cause; who at the best knows in the end the triumph of high achievement, and who at the worst, if he fails, at least fails while daring greatly, so that his place shall never be with those cold and timid souls who neither know victory nor defeat.
Excerpt from the speech "Citizenship in a Republic"
delivered at the Sorbonne, in Paris, France on 23 April, 1910
I want to thank all of the kind citizens who allowed me to be "the man in the arena" for these past 20 years on the council and as mayor.  There are many projects, votes and proposals that I am proud of and of course, some I would like to have back, but overall it was a great experience.  I am so honored to have been given this opportunity.  In serving in local government, my goal was always to continue to make our community a better place for all who live here.  I hope that through my actions, stances and deeds I was able to help play a small part in a positive way upon our community and its citizens.
I would also like to thank all of the city employees for their years of service.  Although there were times when we might have disagreed about how to handle a situation, I do appreciate the efforts put forward in making this community run as smoothly as possible.  I know for a fact, I would not be able to perform your tasks with any comparable positive results.
I would like to thank my wife Stacey and my children  Brooke and Brody for allowing me to put effort into something I believe in, and putting them on the backburner at times.  Soon, I'm sure they will get sick of me not going to a few meetings a month and encourage me to find something else to keep me busy.
As a bit of parting advice to the mayor and council I would just remind them that they serve at the pleasure of the people and they are the representatives of the people.  That being said, I encourage the citizens to stay engaged in their local government and help it to better reflect the direction in which they want  to proceed.
With some effort and dedication on the part of the elected officials,  Monroe's future  will continue to shine brightly.  There are many projects that can move forward over the next few years: monthly water billing, street improvements, trail head for the bike trail, more growth and development in the Meadows, more property cleanups, etc.  It could and should be a very productive time in our city's history.
I would like to wish Terry Buckingham, Monroe's Public Works Director a long and happy retirement!  He is retiring in April 2016 after nearly 30 years of service.  Although I am happy for him, I am concerned for Monroe as his will be very large shoes to fill.  Over the years, he has been so instrumental on so many projects that people just take for granted.  His knowledge, demeanor and abilities will be greatly missed.  I have truly enjoyed getting to know and work with him the past 20 years and I consider him not only a valuable asset to our community but also a friend.  Enjoy the time off, you have earned it!
Finally, I want to wish everyone a very Merry Christmas and a prosperous and Happy New Year!
Thanks again,
Mayor Briles