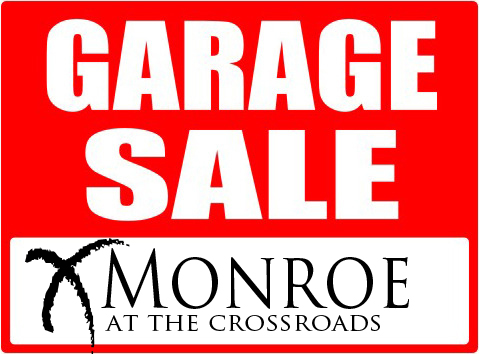 City-wide garage sale day this year is set for Saturday, September 26th.  Once the map is available it will be posted on the City Wide Garage Sales page.
The following Wednesday, September 30th, will be clean up day in Monroe.
All items should be on the curb by 6:00am.  Items that two people can lift may be set out on the curb.  Clean out the house, basement, and garage!
NO – Tires, windows with glass, or construction materials.  NO appliances, batteries, oil or paint.
For more information call 259-2319 or send us a message via our Contact Us page.